Kobesov А.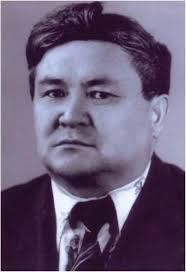 Kobesov Audanbek (1932-2008)
       Doctor of Pedagogy (1990).

1952-graduated from KazPI (now KazNPU). He taught at schools in Talas district of Zhambyl region, worked as a school principal.

1959 – teacher of KazPI, associate professor,

1987-1997-head of the department, professor of Kazakh State University (now Kazakh National University).

He defended his doctoral dissertation on the topic "Al-Farabi's pedagogical heritage."

Kobesov is the author of more than 300 scientific, popular science publications, including collections of articles on the scientific and pedagogical heritage of Al-Farabi.