Sagadeev A. V.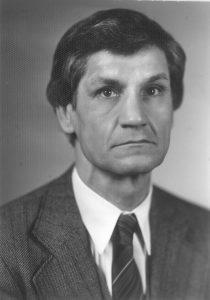 Sagadeev
Artur  Vladimirovich (1931-1997 )
Soviet and Russian orientalist, teacher, specialist in the history of Arabic philosophy. Doctor of philosophical science. The father of the famous musician Zhan Sagadeev.

Born February 24, 1931 in Kazan.

In 1954 he graduated from the Middle East Department of the Moscow Institute of Oriental Studies.

He worked in the scientific library of Kazan State University.  During 1956-1959, he was a graduate student of the Faculty of Philosophy, Moscow State University.

From 1959 to 1970, he was a senior researcher in the sector of philosophy and sociology of the eastern countries of the Institute of Philosophy of the USSR Academy of Sciences (Institute of Philosophy of USSR Academy of Sciences).

In 1964 she defended her thesis for the degree of candidate of philosophical sciences on the topic "aesthetics of the peoples of the Near and Middle East (Middle Ages)."

From 1965 to 1970 he worked at the Faculty of Philosophy at Moscow State University as a senior researcher at the Institute of Physics of the Academy of Sciences of the USSR.

Since 1970,chief  researcher in the department of Asian and African countries Inon Academy of Sciences of the USSR; since 1992, professor of the Department of the History of Philosophy, University of Peoples' Friendship.

In 1987, the collection "Eastern peripatetism from the history of medieval materialism" was published. "Eastern peripatetism" and "classical Arab-Muslim philosophy" (together with the English language). In 2009, the publishing house "Mardzhani" was reissued by A. V. Sagadeev in the series of "Bibliotheca Islamica".