International competition for young speakers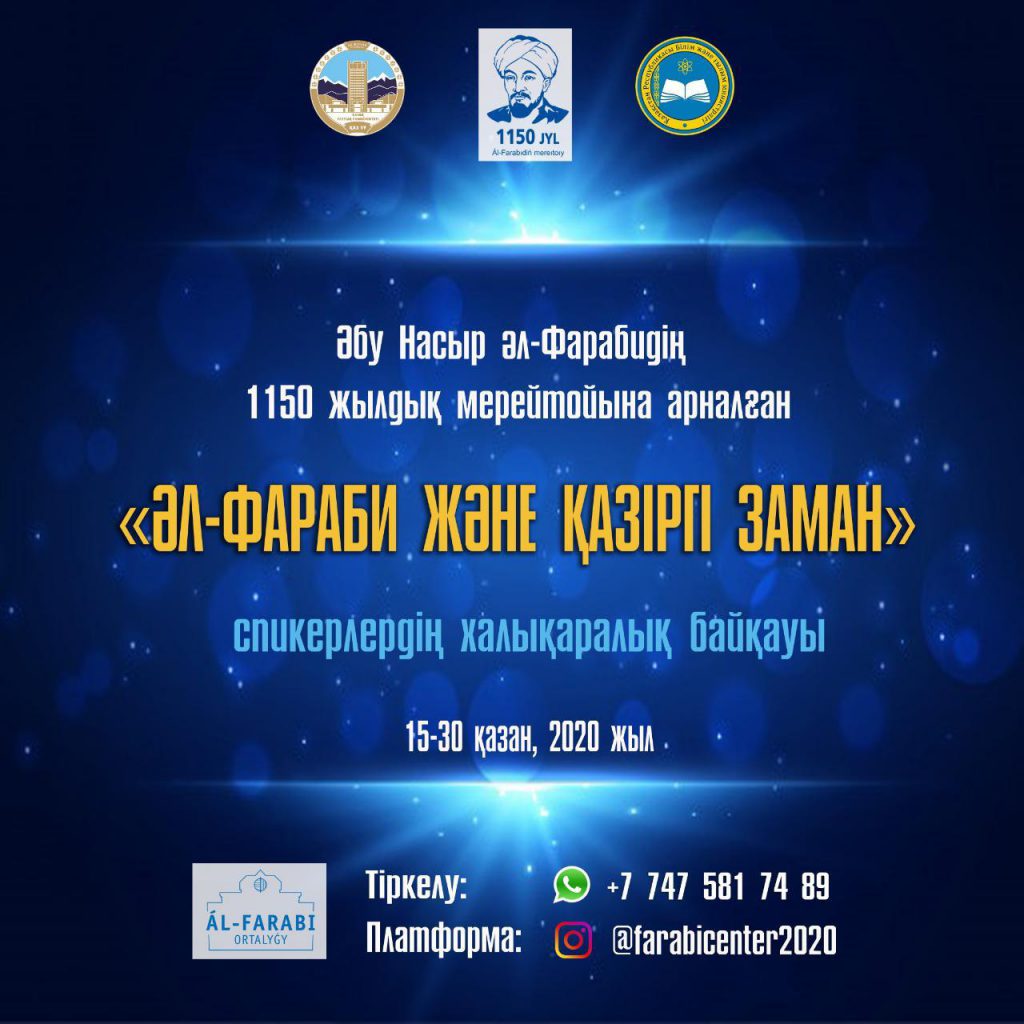 Al-Farabi Kazakh national University held an international speaker competition "Al-Farabi and modernity" from October 15 to 30, 2020, dedicated to the 1150th anniversary of Abu Nasr al-Farabi. The contest participants were asked to complete a special contest task: record a video clip on one of the topics of the contest categories.
Competition nominations:
"Virtuous city" – the key to happiness today"
"Al-Farabi and music theory"
"Al-Farabi's philosophy of happiness"
"The philosophy of al-Farabi and integrity"
"Al-Farabi and Abai: the continuity of ideas"
"Al-Farabi and the formation of science"
Summing up the results of the International competition of speakers "Al-Farabi and modernity" will be held on November 19, 2020, 12: 00 live on the instagram of the Al-Farabi Center @farabicenter2020.