International project «Formation of citizens of a virtuous society. Mission of modern universities»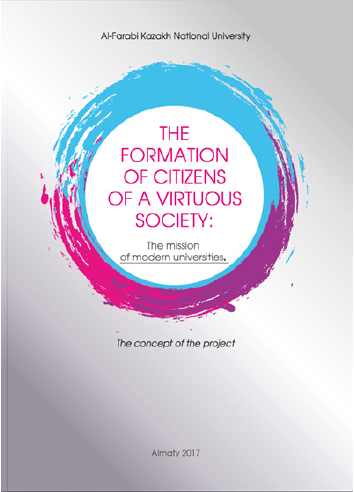 KazNU named after Al-Farabi, together with the UN Alliance of Civilizations, is successfully implementing the international project "Formation of a Virtuous Society's Citizens. The mission of modern universities." This initiative was implemented as part of the UN Global Citizenship program.
Rector of KazNU al-Farabi, academician Galym Mutanov proposed a new generation university model "UNIVERSITY 4.0", which involves the simultaneous development in four spheres: educational, research, innovative and entrepreneurial and spiritual and moral. The UNIVERSITY 4.0 model was based on Al-Farabi's concept about a virtuous society.
Leading foreign universities, members of the international network of socially responsible universities (USRN), joined the project.