THE OLYMPIAD «AL-FARABI»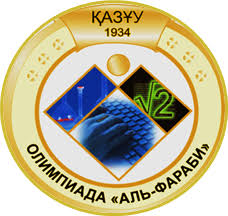 In order to identify and support gifted students, promote knowledge and develop creative abilities among school children, the Republican Scientific and Practical Center "Daryn" in conjunction with the Kazakh National University named after Al-Farabi holds the annual Republican Olympiad "Al-Farabi" among students of grades 11-12 in educational institutions of the Republic of Kazakhstan.

Winners are awarded with diplomas of the I, II and III degrees of the Ministry of Education and Science of the Republic of Kazakhstan. This gives priority to admission to a higher educational institution, as well as an internal grant to KazNU named after Al-Farabi.

The Olympiad is held in the following subjects: mathematics, physics, chemistry, biology, geography, informatics, history of Kazakhstan, world history, Kazakh language and literature, Russian language and literature, English language, German language, French language.